In alignment with the Swachhata Hi Seva (SHS) campaign, celebrated from September 15th to October 2nd this year, Union Minister of State (Independent Charge) Science & Technology, MoS PMO, Personnel, Public Grievances and Pensions, Atomic Energy and Space, Dr Jitendra Singh inaugurated the revolutionary "Recycling on Wheels Smart-ER" at Anusandhan Bhawan, New Delhi.
During the flag-off ceremony, Dr. Jitendra Singh stated, "The 'Recycling on Wheels Smart-ER' project aligns perfectly with the Swachhata Hi Seva campaign's objective of fostering a cleaner India" He said, it not only bolsters transportation efficiency and cost reduction but will also efficiently extract precious metals from shredded e-waste in its later phase, making a significant contribution to the circular economy, thus aligning with the Swachh Bharat mission.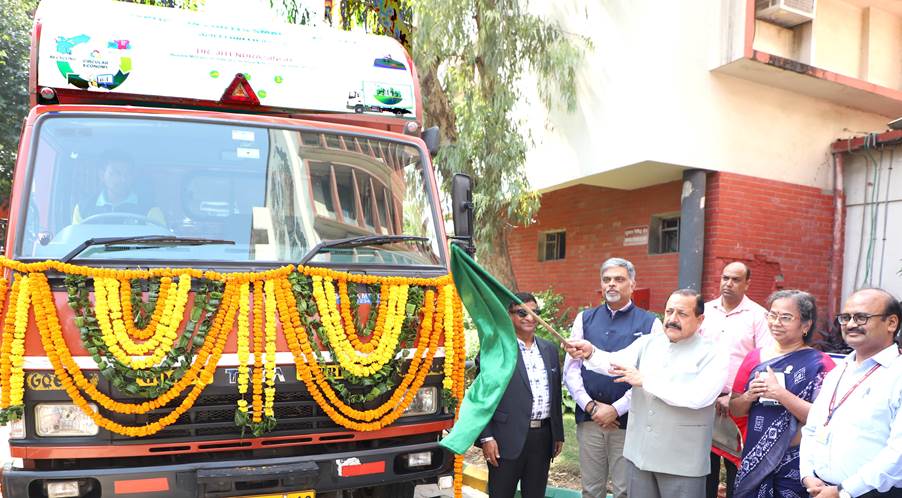 Dwelling on the Swacchata Hi Seva theme, Dr Jitendra Singh said, "Mahatma Gandhi gave us the virtue of Swacchata, while Prime Minister Narendra Modi made it a part of life".
The Minister elaborated that soon after taking charge in May, 2014, PM Modi has declared Swacch Bharat Mission on 15th August, 2014 to make India Open Defecation Free Country. He said, the cleanliness mission got institutionalized within few years and it has become a way of life, a true mass movement (Jan Andolan).
Dr Jitendra Singh said, the swachhata campaign is not restricted to 2nd October even, but it has assumed a new dimension of continuity and the process is on. He added that Bapu Ji's Birth Anniversary is only a reiteration of the cleanliness resolve.
Referring to "Recycling on Wheels Smart-ER" Dr Jitendra Singh said, "This project recognizes SafaiMitra's crucial role in cleanliness, preserving both the environment and their health through responsible e-waste disposal. It stands out by offering skill development, aligning with Extended Producer Responsibility (EPR), and promoting sustainability, contributing to the motto of Training, Transport, and Technology, empowering the informal sector with skills, efficient transportation, and technology for a better future."
Dr. Jitendra Singh also acknowledged the strategic partnership between the Technology Development Board (TDB) and M/s Eco Recycling Limited, a Mumbai-based public limited company, in response to Prime Minister Modi's call for heightened awareness regarding proper e-waste disposal. This groundbreaking e-waste management project has received a generous financial support of Rs 6.00 crore from TDB.
Speaking about "Recycling on Wheels Smart-ER," he emphasized, "This project introduces a pioneering approach to e-waste management in India, with no comparable counterpart in the country to date. It sets an entirely new benchmark for sustainable e-waste practices, characterized by a unique design and implementation that amalgamates efficiency, accessibility, and environmental responsibility."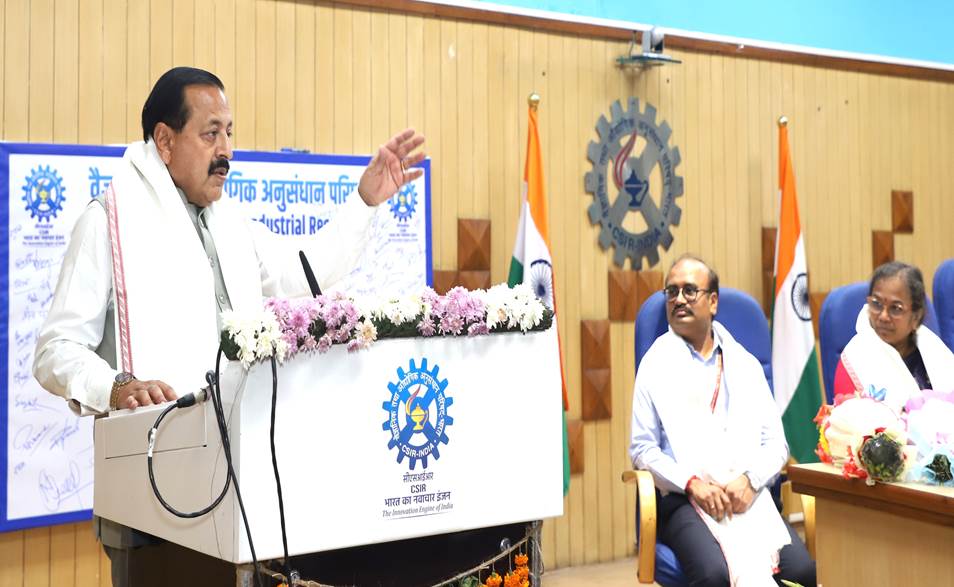 He concluded, "As we embark on this transformative journey of 'Recycling on Wheels Smart-ER,' we actively contribute to the Swachhata Hi Seva campaign and reinforce the significance of cleanliness, environmental responsibility, and the well-being of our dedicated SafaiMitras. Together, we are creating a cleaner and greener India, in line with Prime Minister Narendra Modi's visionary call."
In her address, Secretary, DSIR, Dr N. Kalaiselvi said, Bapu rightly mentioned that "Cleanliness is next to Godliness" and narrated about Gandhiji's contribution for three vital and basic components of food, shelter and clothing in alignment with environmental and climatic norms.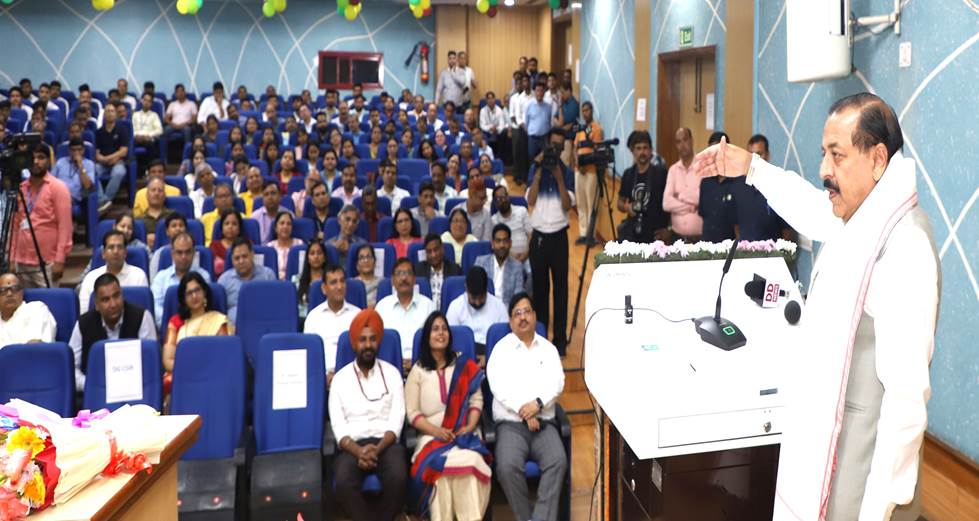 Dr Kalaiselvi said that all the 37 CSIR labs across the country are engaged with both physical cleaning and e-cleaning that processing and weeding out of the obsolete files. She also promised to fasten the file movement in DSIR and CSIR from coming week.