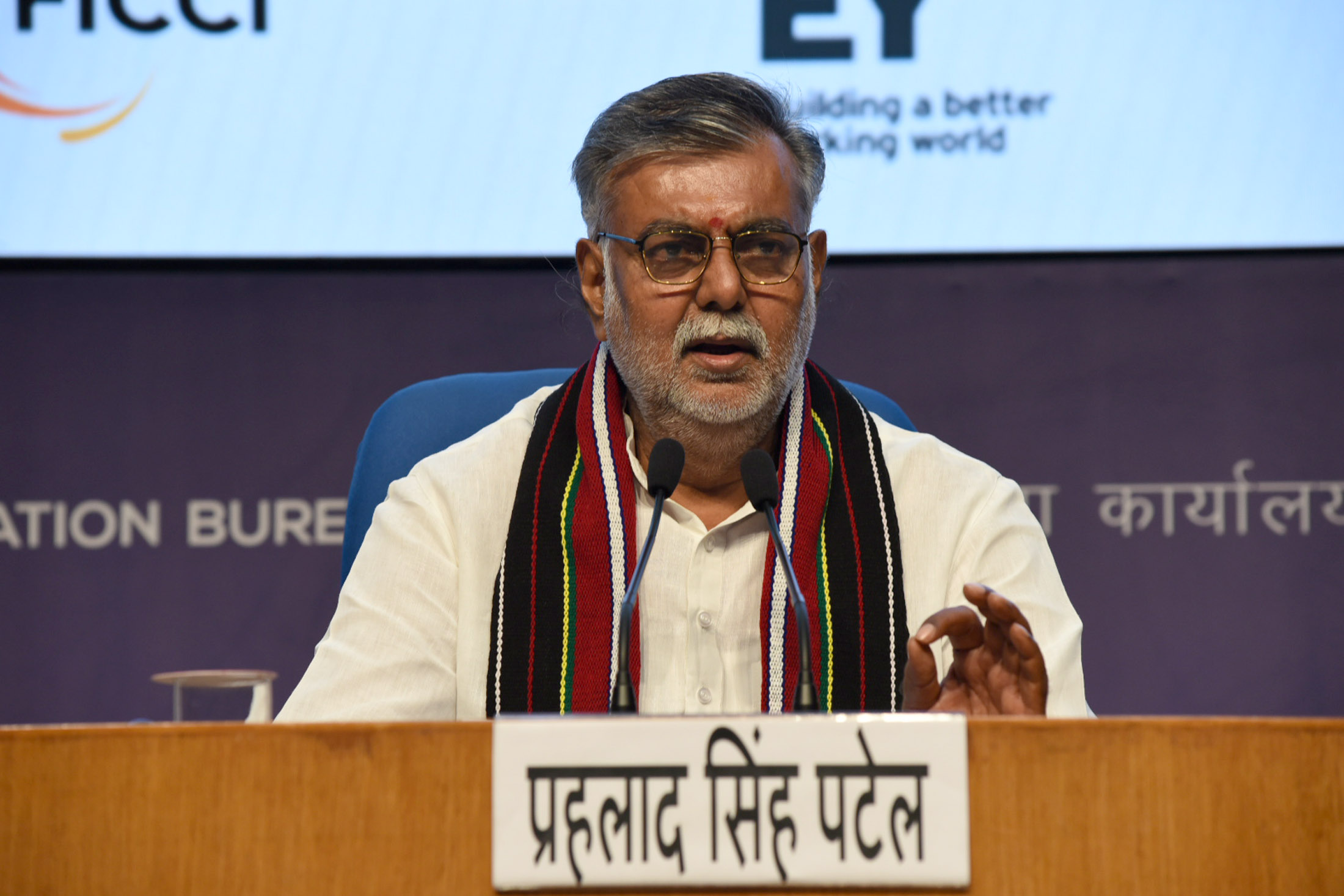 Union Minister of State for Food Processing Industries and Jal Shakti Shri Prahlad Singh Patel has emphasised that India is one of the fastest-growing economies with many investment opportunities, especially in the food processing sector. Breifing the media on second edition of World Food India 2023 in New Delhi today he said World Food India is an effort towards projecting potential of the sector before global stakeholders. He pointed out that the event is a unique example of whole of the Government collaborative approach, as 11 central Ministries/ Departments & their associated autonomous bodies are participating in it.
Shri Patel said so far 23 States/UTs and exhibitors from 16 countries have consented to participate in the event & more stakeholders are likely to be on boarded in remaining days of the event.
The Minister further apprised of the wide international representation in the event & about 10 overseas Ministerial & official delegations from many countries are participating in the event. He said a Reverse Buyer Seller Meet is also being organized in association with Department of Commerce & its associated commodity boards as part of the event & it is likely to have participation of about 1000 overseas buyers from more than 75 countries. In all the event is likely to witness participation of more than 900 exhibitors.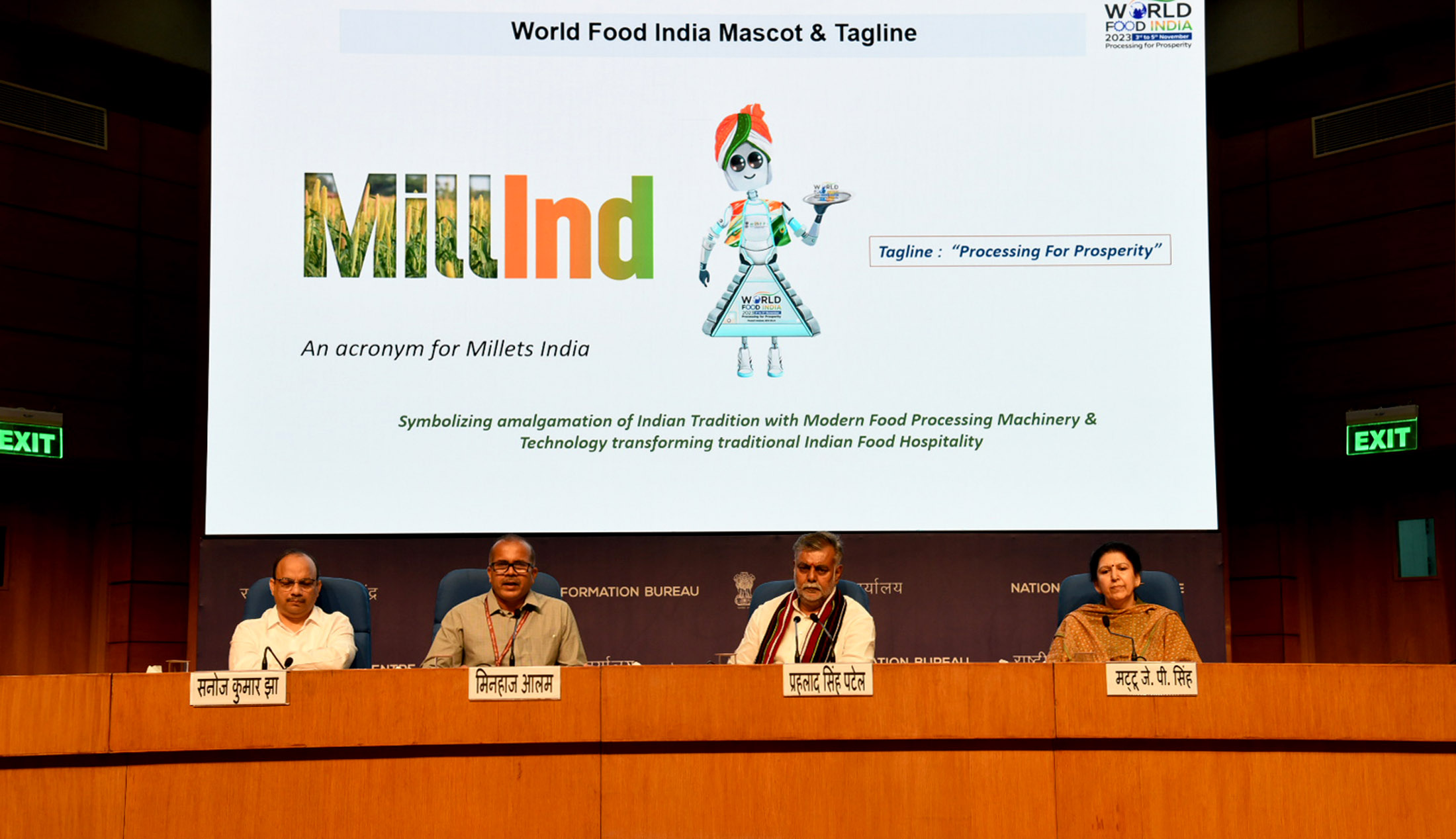 Shri Minhaj Alam, Additional Secretary, Ministry of Food Processing Industries informed that exhibition is being held in Hall Nos 1,2,3,4,5,6 & 14 in addition to various activities in open space of Pragati Maidan & Bharat Mandapam. He provided brief of the arrangements at the venue for facilitating exhibitions, B2B, B2G & G2G meetings and collaborations.
The second edition of the global mega food event, World Food India 2023, is being organised by the Ministry of Food Processing Industries (MoFPI) from 3rd-5th November 2023 at Pragati Maidan in New Delhi. The Hon'ble Prime Minister, Shri Narendra Modi, will inaugurate the event at the iconic Bharat Mandapam in Pragati Maidan on 3rd November, in the presence of Shri Pashupati Kumar Paras, Union Minister of Food Processing Industries. The Hon'ble President, Shrimati Draupadi Murmu will present the valedictory address on November 5th.The Netherlands will be the 'Partner Country' in this edition of World Food India, while Japan and Vietnam are 'Focus Countries'.
The experiential Food Street, curated by Celebrity Chef Ranveer Brar, promises to be the chief attraction for food enthusiasts and industry professionals alike. Spread over 3 Zones, it boasts a sustainable food theatre with a focus on Shree Anna or millets; pavilions showcasing regional cuisines from all corners of the country, street food as well as food from the royal culinary heritage of India.
Also on the cards is an attempt at setting a Guinness Record for the longest dosa in the world. 60 to 80 chefs will be working together to create a millet dosa over 100 feet long, a testament to the dedication and skill of the team effort.
To celebrate the International Year of Millets 2023, a monumental installation of 50,000 tetra-pack containers of millet beverages will be created and distributed to underprivileged children. The 75,000 visitors expected to visit over three days will also be treated to cultural programs, including dance and musical performances. The success of World Food India 2023 will establish a Global Food Event in the country at par with similar marquee events across the globe.