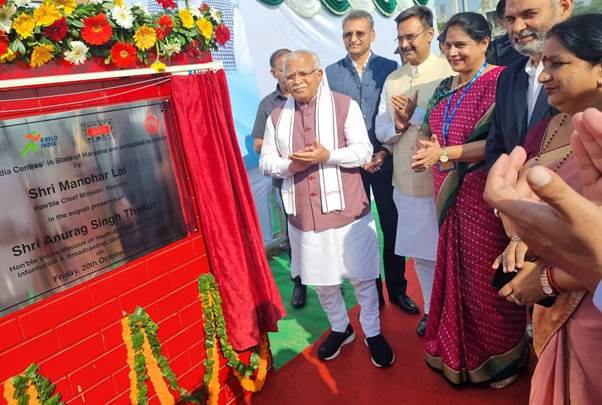 A total of 15 Khelo India Centres (KICs) were launched this morning in Haryana by CM of Haryana Shri Manohar Lal Khattar, in the virtual presence of MYAS Shri Anurag Singh Thakur. Smt Lalita Sharma, ED, SAI RC Sonepat and other officials from SAI and the State were also present at the event.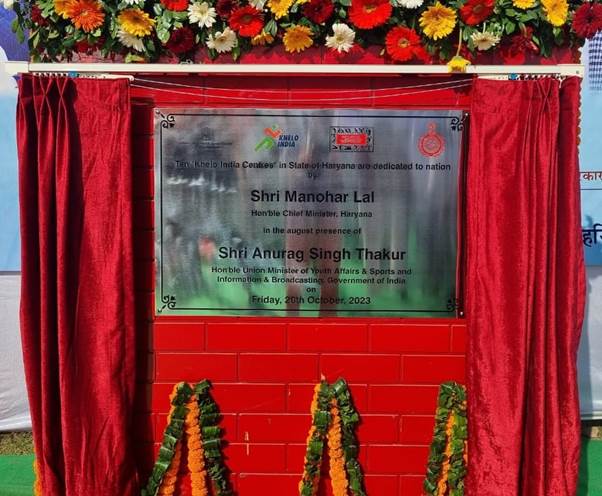 The Govt of India has already notified 1000 Khelo India Centres (KICs) notified across the country.Shri Anurag Singh Thakur said, "The 15 Khelo India Centres in Haryana shall help equip our future champions. These centres will engage 15 Past Champion Athletes who will be training the next generation of athletes in their pursuit for medals.
"Haryana has been on top of Khelo India games and the State has been on top in terms of contributing to our sporting ecosystem. While through the Khelo India scheme, the Govt of India has supported the athletes in the best way possible, the Hon'ble CM of Haryana Manohar ji too has been playing their role in motivating their athletes both in terms of financial and job assistance," the Minister added.
In the KICs, Past Champion Athletes become coaches and mentors for youngsters, run the sports training centre in an autonomous manner and earn their livelihood. Under the Khelo India Scheme, initial and annual financial support is also provided to these past champions as well as these centres for running the sports training, coaching and operations.
In order to augment the utilisation of existing sports infrastructure available at schools, organizations and other eligible agencies at the block or district level, the small Khelo India Centres assist in the strengthening of the sports ecosystem at the grassroots level.